━ DMC HOSPITAL & TRAUMA CENTRE ━
DMC Hospital & Trauma Centre is a premier, full-service team of doctors focused on improving health care through timely patient diagnosis, noninvasive detection, appropriate interventions, and innovative treatments. The leadership and values of DMC Hospital's founding physicians remain key cornerstones of our practice today. We are committed to partnering with our patients to improve health care outcomes through accurate and timely interpretations and appropriate interventions. best hospital for orthopaedics treatment.
Best hospital for orthopaedics treatment in jalandhar
DMC Hospital & Trauma Centre, a prestigious multi-specialty hospital is situated in the heart of the city of Jalandhar. A team of highly qualified doctors, supported by well-trained paramedical staff work here tirelessly to provide world-class health care facilities to society at reasonable rates. The hospital is equipped with the latest state of art diagnostic and therapeutic medical and surgical equipment to provide quality health care. It has a patient-friendly environment and offers reliability, economy, and convenience to the patients. The value of keeping the patient first has given it a unique place in the heart of its patients. DMC Hospital & Trauma Centre has situated approximately 3 KM from the Railway Station and the General Bus Stand. It is well connected with all types of local transport systems. DMC Hospital is one of the most ultra-modern hospitals, equipped with high technological modern facilities, which are housed in a multistoried building for providing proper care to the patients. The hospital is well equipped to handle all types of Medical and Surgical emergencies.
DMC Eye Care Centre is a premium Multispecialty eye hospital that brings together various super specialties of eye care under one roof. We are also known to be one of the best eye care hospitals in Jalandhar. We provide professional eye care in fields such as Cataract, Cornea, Pediatric Ophthalmology, Oculoplastics, Ocular Aesthetics, Ocular Oncology, Glaucoma, and Retina.
best trauma center in jalandhar
Orthopaedic Care​​
Painful joints due to Trauma, Osteoarthritis, Rheumatoid Arthritis, Infections & AVN in the human body lead to pain and Stiffness & hinder mobility. DMC Orthocare is the Best Joint Replacement Hospital in Jalandhar which uses a multi-disciplinary treatment approach and newer surgical techniques for Total Joint Replacement.


SPINE CARE AND SURGERY
The Department of Spine Care and Surgery provides the full spectrum of surgical care for spinal disorders across all ages, including low back pain, sciatica, spinal deformities, degenerative diseases, fractures, paralysis, tumors, and infections of the spine, amongst others.



ARTHROSCOPY & SPORTS INJURIES
The Department of Arthroscopy and Sports Injuries treats the full range of athletic injuries in children and adults, for both professional and recreational athletes and problems involving knee and shoulder joints in non-athletes. All major arthroscopic procedures of the Knee, Shoulder, Hip, and Ankle are performed here.
ORTHOPAEDIC TRAUMA
Our Orthopaedic Surgeons are well qualified to handle all grades and complexities of Trauma. This is complemented by our intensive care management team, our allied Rehabilitation Specialists, and comprehensive services.


GERIATRIC ORTHOPAEDICS
As we grow old, our body degenerates causing damaged Joints and Spine, our bones also weaken (Osteoporosis). Old age injuries/fractures do not heal well. So at DMC Hospital Jalandhar, we cater to all the Geriatric Bone and Joint problems.


PHYSIOTHERAPY REHABILITATION
Our primary concern is the remediation of impairments and disabilities, the promotion of mobility, functional ability, quality of life, and movement potential through examination, evaluation, diagnosis, and physical interventions.
M.S.(AIIMS) | M.Ch (Ortho) Joint Replacement Surgeon 
Dr. S.S. Dhingra is a Super Specialist Orthopaedic Surgeon practicing at DMC Hospital & Trauma Centre situated in the heart of Jalandhar City. He is having experience of 24 years in this field. He has done his MBBS from All India Institute of Medical Sciences New Delhi, M.S. (Orthopedics) from All India Institute of Medical Sciences New Delhi, M.Ch. (Orthopedics) from the University of Seychelles. He is specially trained in Trauma Management and has to his credit Advanced Trauma Life Support Course for Doctors according to the standards established by the American College of Surgeons Committee. He is an expert in Advanced Joint Replacement Surgeries like Total Knee Replacement, Total Hip Replacement, Elbow Replacement, Shoulder Replacement with Ultra Modern Implants. Some of the other services provided by the doctor are Trauma/Fractures/Accident Care, Joint Dislocation Treatment, Sports Injury Treatment/Management, and Spine Surgery, etc.
Dr. Damanjot Dhingra is an Eye specialist practicing at DMC Hospital & Trauma Centre, Jalandhar. She completed her MBBS from Government Medical College, Patiala, and M.S. (Ophthalmology) from Dayanand Medical College & Hospital, Ludhiana. She has also cleared the basic science assessment in Ophthalmology from the International Council of Ophthalmology. She is trained to perform Stitchless Cataract Surgery (Phacoemulsification) with Intraocular Lens Implantation, Glaucoma Surgery, Squint Surgery, and other Ocular Surgeries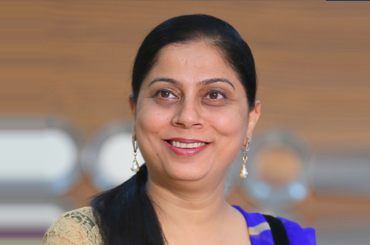 M.B.B.S., M.S (Ophthalmology) | Eye Surgeon 
Dr. H.S Dhingra MD (Pathology) is one of the senior-most pathologists in the region. He has more than 40 years of experience in the field of pathology. He has worked in the Department of Pathology, Govt. Medical College, Amritsar Laboratory Facilities at DMC Hospital & Trauma Centre, Jalandhar, Punjab INDIA
━ What Patients Say
About Us ━
Knee Replacement Surgery
Amazing doctors n caring staff.. They treat u with empathy n full attention. My mom got knee replacement surgery from there... She is now unstoppable and repents why did she took so much time to go there...
Sanpreet Kaur
Successful Surgery
My Grandfather was admitted to the hospital in a very pitiable condition, but once the treatment got started gradual improvement was seen. Everything was handled with utmost care and patience Moreover the staff is very friendly and nice. They helped us a lot in these tough times. The surgery is a huge success we are going to home with smiling faces. Thank you!
Jasmeen
Cleanliness
Neat and clean, cooperative staff, checking properly keeping in view the Covid 19 outbreak. Keeping the proper record for helping the community. Making the effort to provide a tension free atmosphere in the present scenario.
Pavitter Singh
Pain in Neck
I got treatment from Dr SS Dhingra at DMC Hospital Jalandhar. I had pain in neck, doctor advised medicine and physiotherapy. I thank Dr Dhingra for making me fit.
Vandhana Choudhary
Joint Replacement
Best hospital in Jalandhar for Knee joint replacement. My uncle got both knee joint replacement from Dr S S Dhingra. He has an excellent recovery and can perform all his activities with full energy...
Gurpreet Singh
Cataract Surgery
The experience was just awesome right from the admission. I had cataract surgery there, the team took good care of me. I would like to thank everyone for their support and care.
Ravinder Chaudhary
Consult the best hospital In Jalandhar:
Find Complete Relief from DMC EXPERTS
If you think you are facing similar conditions, or have suffered from them in the past, please contact the DMC Hospital, Jalandhar, team to schedule an appointment
at : 9115960900, 0181-2237800